The Pattern Imprinted Concrete Process
Survey
Prior to work commencing, the initial part of D-Crete's process and one of the most important is for the surveyor to visit you to establish your precise pattern imprinted concrete requirements.
The surveyor will design and produce a drawn-to-scale plan with all the relevant points and preferences based on your requirements to ensure D-Crete provides you with exactly what you desire.
This may include:
Colours
Patterns
Boundary Lines
Planters
Steps
During the visit, the surveyor will also be able to offer you information on the various stages of the processes involved in the installation and answer any questions you may have.
Once the surveyor has called, and you have confirmed your requirements, your plan will be put forward to the planning team who will give you a week commencing date for the work to start.
Obviously the UK weather plays a huge part in the scheduling process and therefore it may be subject to change.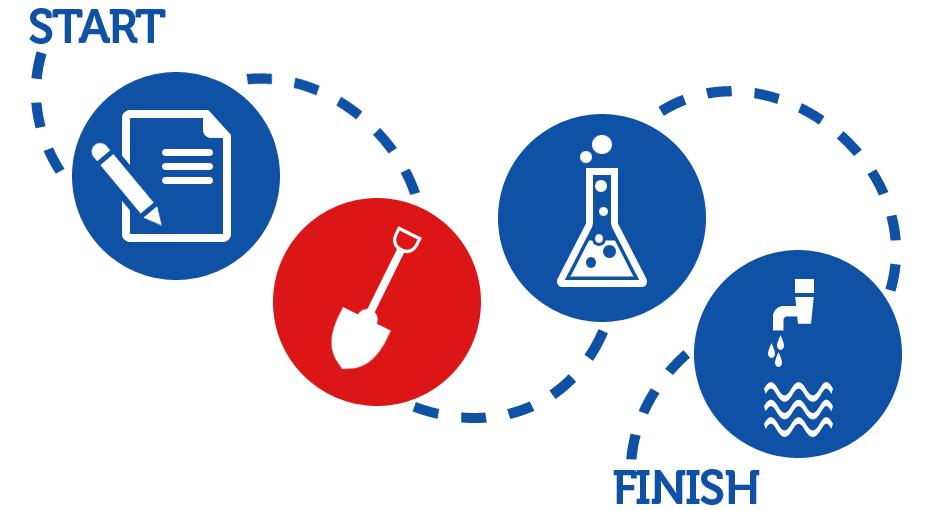 Site Preparation
The next stage of D-Crete's process is the site preparation stage.
This stage of the installation should usually take a day, as machinery will be used whenever possible to speed up the site preparation process. However, the preparation may take longer in areas where there is inadequate access for machinery such as patios and rear garden areas, as it will need to be prepared manually.
During this process, existing material will be removed to ensure a good sub base of at least 100mm of crusher run and 100mm of concrete can be laid efficiently, and any drainage systems required will be fitted.
At this stage, the site preparation is complete and ready for the concrete to be poured and printed.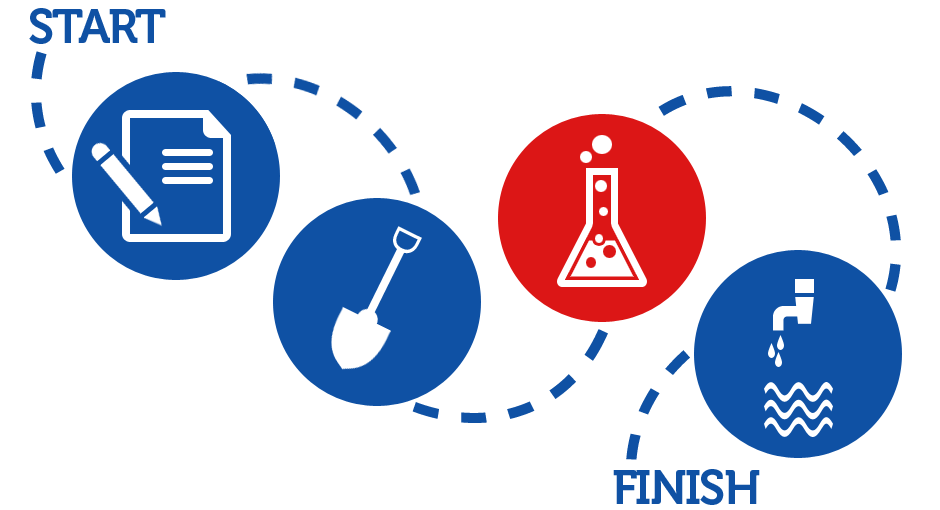 The Formulation Stage
The third part of D-Crete's process is the formulation stage, this consists of the laying of the concrete to a minimum of 100mm and it's levelling to any drainage points that may be fitted.
The colour hardener is then trowelled and floated into the concrete to ensure a smooth finish. When ready, the concrete is then imprinted with a pattern of your choice. The concrete should be left undisturbed for 24 hours.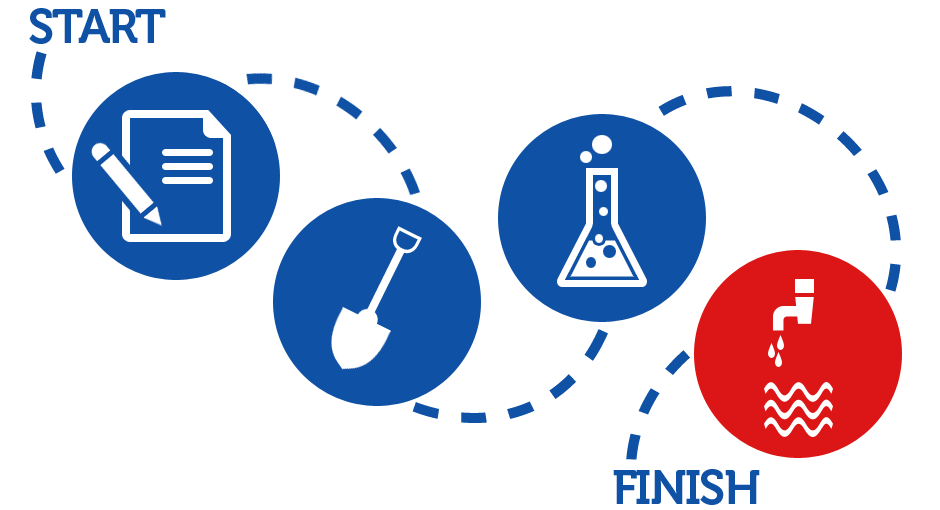 The Wash and Seal Stage
Once the concrete has set, the residue of the colour hardener and release agents will be washed away and the sealer applied. This concludes the process and once the sealer has dried, your new pattern imprinted area will be ready for use.
D-Crete will guarantee your pattern imprinted concrete if you use our services to reseal the area once every two years.